The Hi-Link Family
We believe that the foundation of a successful business is to hire right, and then treat your employees better than your best customers. It is our experience that when we provide quality benefits, training and most importantly a supportive work environment, we will attract and retain the best professionals in our industry. In turn, our customers will benefit from superior service, and our organization will continue to grow as a result.
With that in mind, we go to great lengths to ensure that each and every new hire brings to the table something much more than just an impressive resume. We take our time to ensure that a potential hire could thrive in our culture, as well as live and work in alignment with the core values that form the very foundation of who we are as an organization. We look for people that have what it takes in both aptitude and heart to ultimately be a true contributor and continuously raise the bar when it comes to delivering the best possible service for our clients.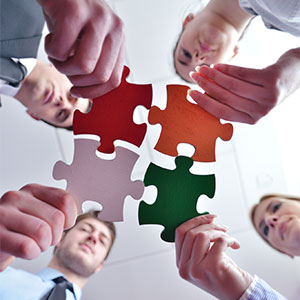 We are looking for a passionate Account Manager who will partner with and ensure the long-term success of our customers.
You will be responsible for penetrating new accounts and developing long-term relationships with your portfolio of customers, connecting with key business executives and stakeholders. You will collaborate with customers and cross-functional internal teams to ensure the timely and successful delivery of our solutions according to customer needs.
Responsibilities
Prospect and hunt for new clients with passion and stick-to-itiveness
Build and maintain strong, long-lasting customer relationships
Develop a trusted advisor relationship with key customer stakeholders and executive sponsors
Ensure the timely and successful delivery of our solutions according to customer needs and objectives
Sell to SMB and vertical markets --- healthcare, local government, education, and finance
Forecast and track key account metrics
Identify and grow opportunities within territory and collaborate with sales teams to ensure growth attainment
Assist with high severity requests or issue escalations as needed
Study new technology and gain sales certifications from various vendors
Requirements
Proven sales account management experience
Proven ability to prospect and obtain new customer accounts
Knowledge of Cisco, HP, and VMware
Experience with hosted cloud solutions
Demonstrated ability to communicate, present and influence credibly and effectively at all levels of the organization, including executive and C-level
Experience in delivering client-focused solutions based on customer needs
Proven ability to manage multiple customers at a time while paying strict attention to detail
Excellent listening, negotiation, and presentation skills
Excellent verbal and written communications skills
BA/BS degree or equivalent
Send resume to: [email protected]
We are looking for a Systems Engineer to help build out, maintain, and troubleshoot our rapidly expanding infrastructure.  You will be part of a talented team of engineers that demonstrate superb technical competency, delivering mission critical infrastructure and ensuring the highest levels of availability, performance and security.
Responsibilities
Manage and monitor all installed systems and infrastructure
Install, configure, test and maintain operating systems, application software and system management tools
Proactively ensure the highest levels of systems and infrastructure availability
Maintain security, backup, and redundancy strategies
Provide automation input when applicable to lower the human intervention time on any tasks
Participate in the design of information and operational support systems
Provide 2nd and 3rd level support
Liaise with vendors and other IT personnel for problem resolution
Requirements
BS/MS degree in Computer Science, Engineering or a related subject
Proven working experience in installing, configuring and troubleshooting Windows based environments
Solid experience in the administration of servers and networks
Experience with virtualization and containerization (preferably VMware)
Experience with monitoring systems
Solid networking knowledge (OSI network layers, TCP/IP)
Cisco Experience a Plus
Send resume to: [email protected]
Benefits
Our personnel policies and practices emphasize individual development as well as a balanced lifestyle.  We provide an excellent benefits package for you and your family to include: Medical insurance, dental insurance, long-term disability, 401K, and paid time off.