Open Up New Venues of Communication
We live in a world of infinite possibility. Collaboration holds the key to transforming your business in ways that we're only starting to recognize.
Collaboration isn't just about the technology. It is a strategy that affects almost every part of the business – from developing products and responding to competitors, to making decisions and interacting with customers.
Collaboration is fast becoming the key that unlocks many of the productivity, agility, and business process improvements at the heart of organizations' digital transformation initiatives.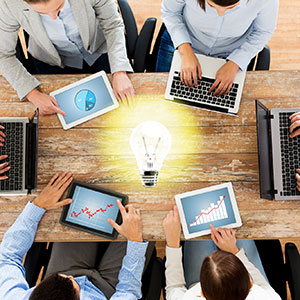 Telephony and Voice – providing a consolidated, virtualized, location-independent, secure and robust IP voice infrastructure as the platform for richer communication and collaboration.
Visual communications – adding visual impact to remote collaboration to eliminate the time and cost penalties of traveling, improve interaction, reduce process loss and transform business operations.
Collaborative Workspace – reducing costs and increasing agility by integrating multiple communication channels presence and content within the user's working context.
Conferencing – implementing and integrating the latest video- and audioconferencing platforms to enable effective collaboration around the world
Messaging – improving productivity and responsiveness by providing rich messaging capabilities in one integrated experience.
Social Collaboration – providing a richer way of collaborating that leverages social media techniques and user behaviors, but remains compatible with enterprise requirements.
Telecommunications Management – saving time, improving efficiency and optimizing your communications spend by managing all your fixed and mobile network services.
We can also assist you with these related solutions:
Enterprise Mobility – giving your employees access to their work tools from anywhere, at any time, using any device
Client Computing – helping you make the shift from next-generation desktop to user-based computing
Contact Centers – optimizing your contact center's performance and capabilities by integrating it with your unified communications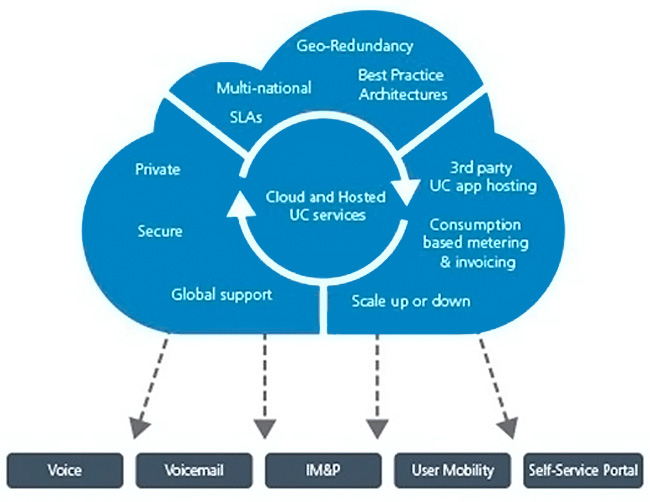 Customer Service, Expertise, and Experience is Hi-Link