Cutting-Edge Storage Solutions for Your Peace of Mind
When CIO's and IT Managers are asked about their challenges, data growth always tops the list. Next generation storage technology could make a difference. Next generation storage is required to stay ahead of the business curve.
As enterprise storage solutions continue to evolve, Hi-Link is always one step ahead
In addition to managing the massive volume of data, modern business needs and applications are driving significant demand for uber-performance, continual uptime, data interchange, mobile access and agility. This is not your Grandfather's block storage — increasing files and nascent object storage are pushing the need for new, flexible and cost-effective storage approaches to address the data deluge.
While traditional storage models still have a stronghold on enterprise IT, we're seeing many alternative storage models come to bear for a number of reasons.
Cloud as a viable cost-containment storage and backup solution
Many IT organizations are turning to the cloud to drive down costs. The challenge of dealing with burgeoning types and volumes of data – often arriving unpredictably – is likely a key factor in users' interest in the cloud. What's more, organizations differ in their maturity, sophistication and thoughtfulness when it comes to planning how best to integrate off-premises cloud storage with a traditional on-premises infrastructure. Emerging software-defined technologies enable agility. Software-defined storage technologies hold promise as well.
With all these new technology options, storage is no longer just a necessary evil; storage, and how it's approached, can have a huge impact on the top and bottom line.
Hi-Link's Data Backup and Replication Solutions provide fast, flexible and reliable recovery of virtualized applications and data. We bring backup and replication together in a single solution to both increase the value of backup and reinvent data protection.
At Hi-Link, we don't just provide backup and protection/replication software and leave; we leverage virtualization, storage and cloud technologies to deliver recovery time and point objectives for all applications and data. We do this by providing capabilities in high-speed recovery, data loss avoidance, verified protection, leveraged data and complete visibility.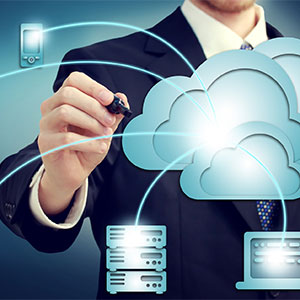 Customer Service, Expertise, and Experience is Hi-Link