Don't Let Your Network Hold You Back
In today's fast-paced world, some of your most critical operations revolve around technology. And for those systems to work, you need an infrastructure that's ready to support your changing workloads and organizational needs.
Hi-Link strives to meet the unique needs of every customer with fully-integrated technologies to lower the total cost of ownership and increase your return on investment
At Hi-Link, we bring you the solutions and the support you need to further your goals. We can assess your environment, design the best approach, deploy your solution and manage it throughout its lifecycle. Because with a flexible, resilient and efficient data center, you can support flexibility, resiliency and efficiency throughout your organization.
Offsite Backup
Offsite Backup is the way to protect your business against the ever-present threat of compromised data storage. When you consider the amount of critical-to-business data saved to temperamental hard-drives and in potentially outdated IT environments, the importance of an airtight data protection and recovery plan becomes clear. You really do have everything to lose.
Our facilities are secure, fully-managed and constantly updated nerve centers, armed with backup generators, climate control and constructs impervious to a whole host of natural and man-made disasters like flood, fire, power surge and theft.
We assess your business environment to determine where critical data is generated and stored, and allocate storage requirements per-workstation. We can even account for your estimated growth, offering overage storage. Knowing your directories and files are backed up and easily recovered from any setback, you can rest easy – nothing will be lost.
Disaster Recovery
Information technology is essential to the continuation of critical business functions. So it stands to reason that protecting your organization's data and IT infrastructure in the event of a natural or man-made disaster is a top business priority.
Today's threats run from flood, fire and earthquake to theft, sabotage and virus. The single commonality is that they can all result in substantial communication and utility failures. With innumerable variables in play, selecting a disaster recovery strategy poses a challenge. Thorough evaluation is a crucial first step toward cost-effective solutions for a threat with endless faces.
As your disaster recovery provider, we start with a deep assessment of how your network functions, allowing for the complete and exact identification of security holes. This determines which processes, policies and procedures are best designed to correct the vulnerabilities unique to your business. Our team can implement recovery or continuation strategies that work with your existing technology infrastructure, and account for future growth.
Hi-Link Backup and Recovery: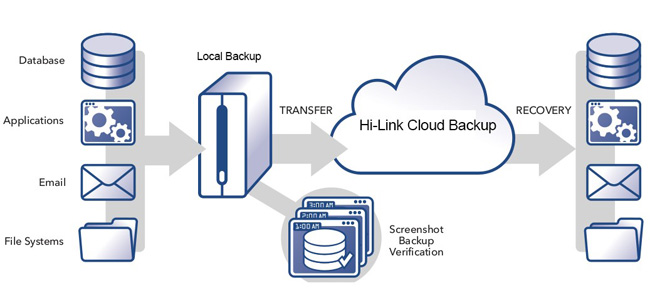 Storage
Meet your objectives for a high-performing, yet cost-effective hybrid cloud data center, or private cloud data center, with the right cloud data storage solution from Hi-Link.
Hi-Link understands the requirements imposed by the increased demands for data retention and storage created by server and desktop virtualization. We offer solutions to meet those demands, as well as user expectations for cloud environments. Hi-Link can help maximize your storage investment though accurate predictions of storage needs and performance requirements.
Hosted VOIP
Hi-Link Hosted VOIP: Unified Communications Based on Cisco Call Manager Solutions
Hi-Link's Collaboration Solution is a Cisco Unified Communications Manager-based cloud offering from Hi-Link Technology Group.
Hi-Link's hosted private Unified Communications offering provides Cisco's comprehensive, industry-leading collaboration services to organizations as a cloud service with the flexibility and security of a dedicated Cisco premise solution.  Specifically, Hi-Link's VOIP delivers voice and video communications, mobility, messaging, and presence.  It can also enable web and videoconferencing across your whole company, and beyond. Contact center services are also available from Hi-Link's data center. Hi-Link offers your organization these benefits:
Efficiency: Free IT resources to focus on strategic priorities. Pay only for what you need with a simple monthly subscription to shift your financial model from CapEx to OpEx and realize predictable costs.
Agility: Obtain highly secure collaboration services quicker, and align with fast-moving business needs by easily scaling up or down.
Productivity: Provide the broadest portfolio of collaboration applications with the latest capabilities that will empower employees to reach new levels of productivity and innovation.
Significant features and capabilities of Hi-Link's Solution include:
Industry-leading Unified Communications services - Get all the capabilities of Unified Communications Manager hosted in our data center.
Endpoint choice – Hi-Link provides Cisco's full line of voice and video endpoints, including Cisco Jabber.
Deployment customization and flexibility - A dedicated virtualized instance of Unified Communications Manager allows you to set a class of restrictions, deploy flexibility with dials plans, and more.
Interoperability – Hi-Link's standards are to work seamlessly and integrate with existing third-party systems and applications.
Proven - Introduced in 2013, Hi-Link's service is used by thousands of people across the United States, Canada, and England.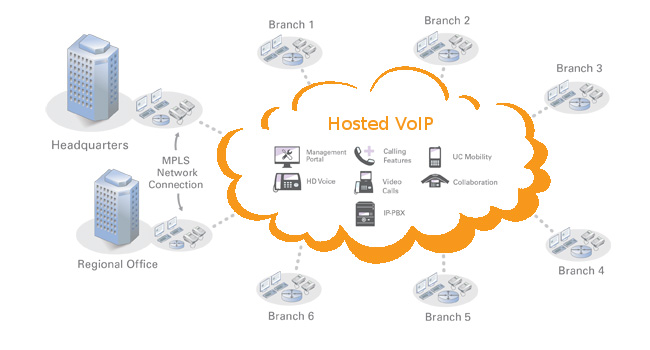 Email Archiving
Legal safeguard for email compliance
Prevent users from deleting emails
One-click restore for all users
Outlook add-in
Multiple export options
Click here to learn more about Hi-Link's email archiving solution (PDF)
Why Hi-Link's Datacenter Solutions
We know you and your network infrastructure
Local support with an emphasis on customer satisfaction
There are no after hours (24x7x365)
Quick response time (a wide range of SLA's are available)
Competitive pricing (compare us to any of the other providers out there)